Sq D, a Schneider company, is a manufacturer of high quality distribution fuseboards and circuit protection devices.
Medlock Electrical Distributors are the largest independent wholesaler in the UK. With branches in England, Scotland and Ireland Medlocks are able to offer a wide range of products including their own Avenue and Avenger Brand Ranges.
Edmundson Electrical Ltd is a national electrical wholesaler supplying a range of quality electrical products, with branches located in major towns and cities throughout the UK, including Swindon.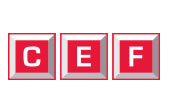 City Electrical Factors based in Swindon offers a full range of electrical equipment and installation kits.
Electric Centre Newbury is a national wholesaler with over 110 branches nationwide supplying quality electrical products to trade.