Case Study | Museums & Heritage | Electrical

Shield Electrical designed and installed an alternative lighting solution incorporating existing wiring and containment at STEAM – Museum of the Great Western Railway, Swindon. Using LED lights has improved the visual experience for visitors to the museum, while substantially reducing the amount of energy required.
At Shield Electrical, we are invested in the local community and committed to supporting the local economy through a number of key objectives; employing local engineers, sourcing from trusted local suppliers, operating an apprentice training programme and partnering on bespoke jobs with local professional service providers and tradesmen.
The company is fully experienced and qualified to implement a large scale electrical upgrade programme on behalf of the client with a proactive and efficient management of works and a commitment to quality assurance.
PROJECT IMPLEMENTATION
Upon receipt of order the management team at Shield prepared a 'Management of Works' checklist which included:
A detailed Construction Phase Plan.
Risk and method statements are prepared to ensure all Health and Safety preparations are made.
A Quality Management System to ensure a schedule of regular onsite checks on works and materials.
A Quality Assurance Plan (QAP) identifies the strategy and controls currently employed by Shield to consistently deliver the products and service required by the client.
Resource planning to ensure the required qualified workforce is made available for the project including electricians, surveyors and an office-based support team.
Product sourcing plan with trusted local suppliers to ensure best quality products are supplied within budget and on time.
Communications plan with SBC to ensure all projects requirements are being met, every step of the way.
The alternative LED lighting solution installed by Shield Electrical has seen the amount of energy required substantially reduced.
Dave Mitchell, Swindon Borough Council
As always, our work adhered to the strict control measures set during the planning phase and installation was as per project specification and, as a minimum, to the full requirements of the current edition of BS 7671 as amended. Full testing and commission were carried out as required by BS7671 as amended and best practice guide 2 and, once complete, as fitted documentation and certificates were issued.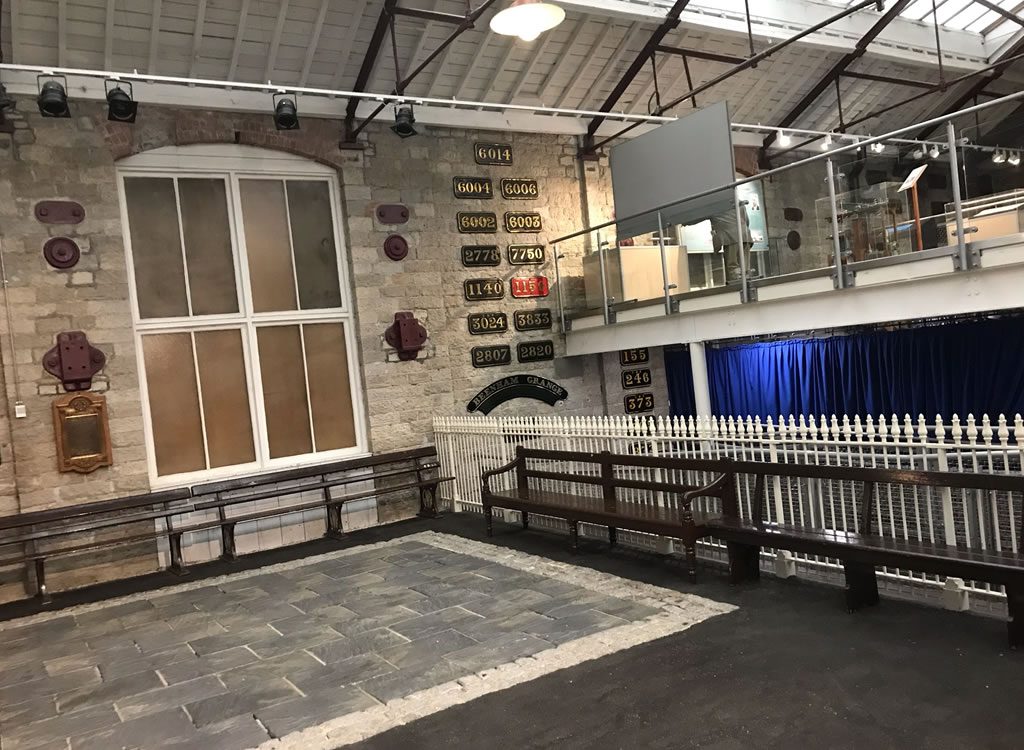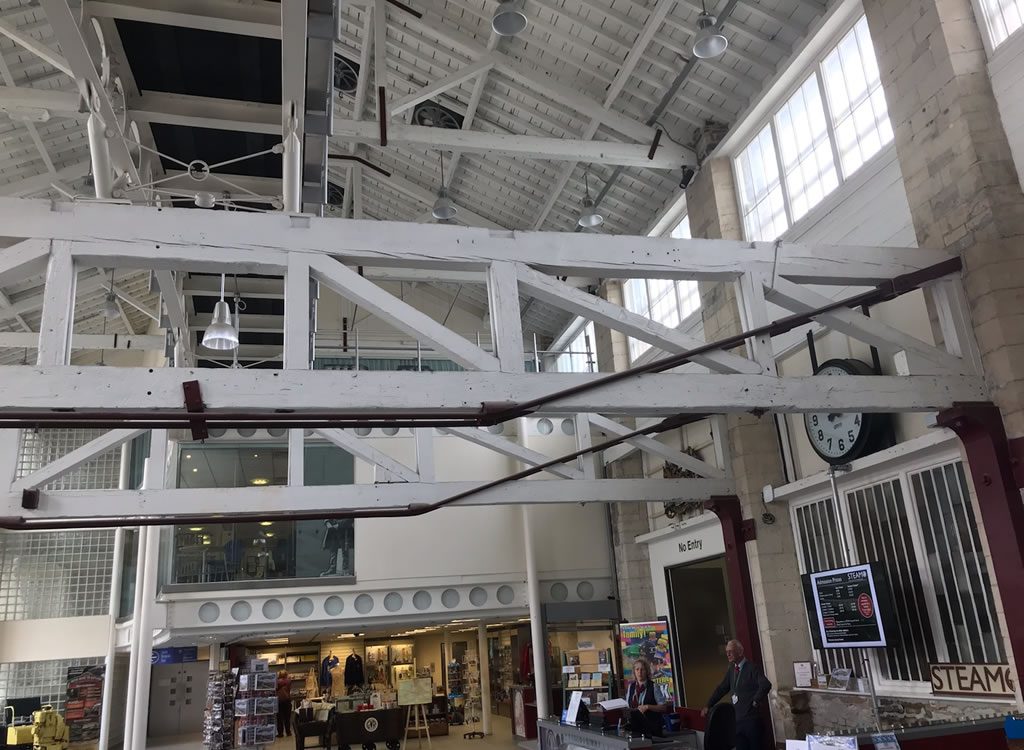 SUMMARY OF WORKS
The project saw us install a brand new energy saving LED lighting system throughout this local heritage building. In addition to significant cost savings, the use of an energy efficient alternative works towards the council's vision of  'a low-carbon environment with compelling cultural, retail and leisure opportunities and excellent infrastructure.'
We continue to work with GWR Steam Railway Museum supplying a preventative maintenance contract along with bespoke work as required.