CASE STUDY | INDUSTRIAL | ELECTRICAL & DATA CABLING

In August 2015, we partnered with Andrew Cowie Construction Ltd to deliver a complete electrical installation at the new Stagecoach West bus depot build in Cheney Manor. The new £3.2 million depot was unveiled in March 2016 and is the central hub for Stagecoach West in Swindon.
At Shield Electrical, we are invested in the local community and committed to supporting the local economy through a number of key objectives; employing local engineers, sourcing from trusted local suppliers, operating an apprentice training programme and partnering on bespoke jobs with local professional service providers and tradesmen.
The company is fully experienced and qualified to implement a large scale electrical installation on behalf of the client with a proactive and efficient management of works and a commitment to quality assurance.
PROJECT IMPLEMENTATION
Upon receipt of order the management team at Shield prepared a 'Management of Works' checklist which included:
A detailed Construction Phase Plan.
Risk and method statements are prepared to ensure all Health and Safety preparations are made.
A Quality Management System to ensure a schedule of regular onsite checks on works and materials.
A Quality Assurance Plan (QAP) identifies the strategy and controls currently employed by Shield to consistently deliver the products and service required by the client.
Resource planning to ensure the required qualified workforce is made available for the project including electricians, surveyors and an office-based support team.
Product sourcing plan with trusted local suppliers to ensure best quality products are supplied within budget and on time.
Communications plan with Andrew Cowie Construction and Stagecoach to ensure all projects requirements are being met, every step of the way.
Works schedule to ensure the job is completed and delivered on time.
Working closely with Shield Electrical enabled us to deliver the Stagecoach project, on time and on budget
Andrew Cowie
Once work commenced, our team of engineers adhered to the strict control measures set during the planning phase and worked closely with Andrew Cowie Construction to complete the following installations:
Main control and distribution
Containment
Workshop general power
Workshop lighting
Site lighting
Fire alarm system
Electrics for bus wash area
Electrics for chassis wash area
CCTV system
Intruder alarm and door entry
Data system
Electrics to heating system
Installation was as per project specification and, as a minimum, to the full requirements of the current edition of BS 7671 as amended.
Upon practical completion of electrical installation and after all dead tests were undertaken, our test engineers carried out live tests. Tests will be carried out as required by BS7671 as amended and best practice guide 2. Once complete, as fitted documentation and certificates were issued.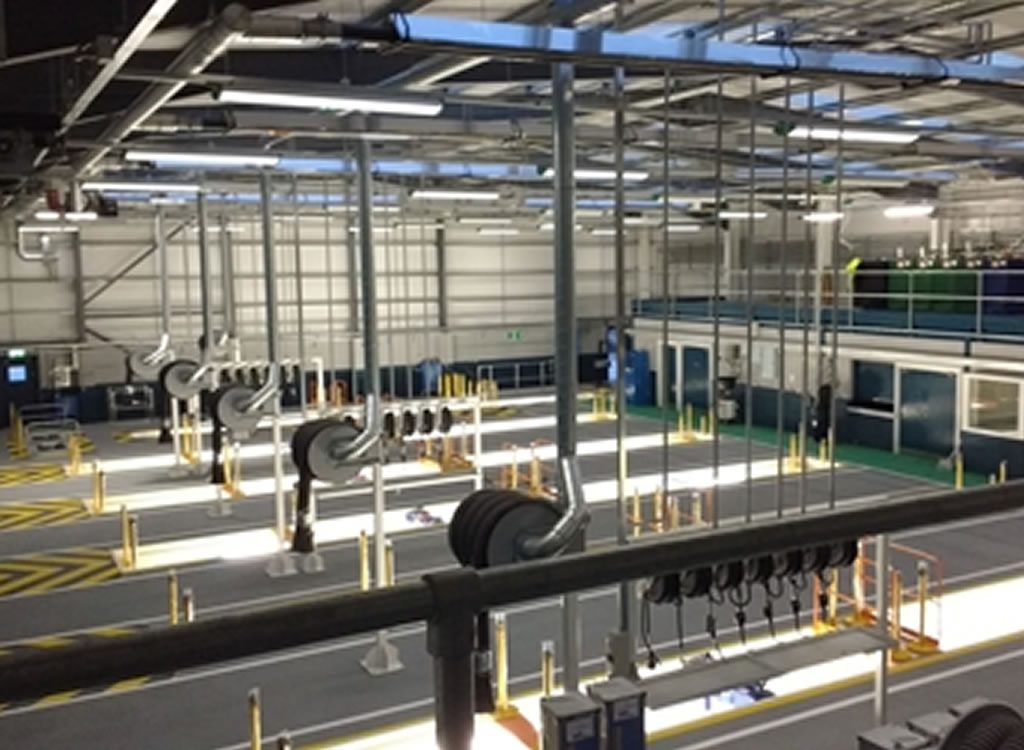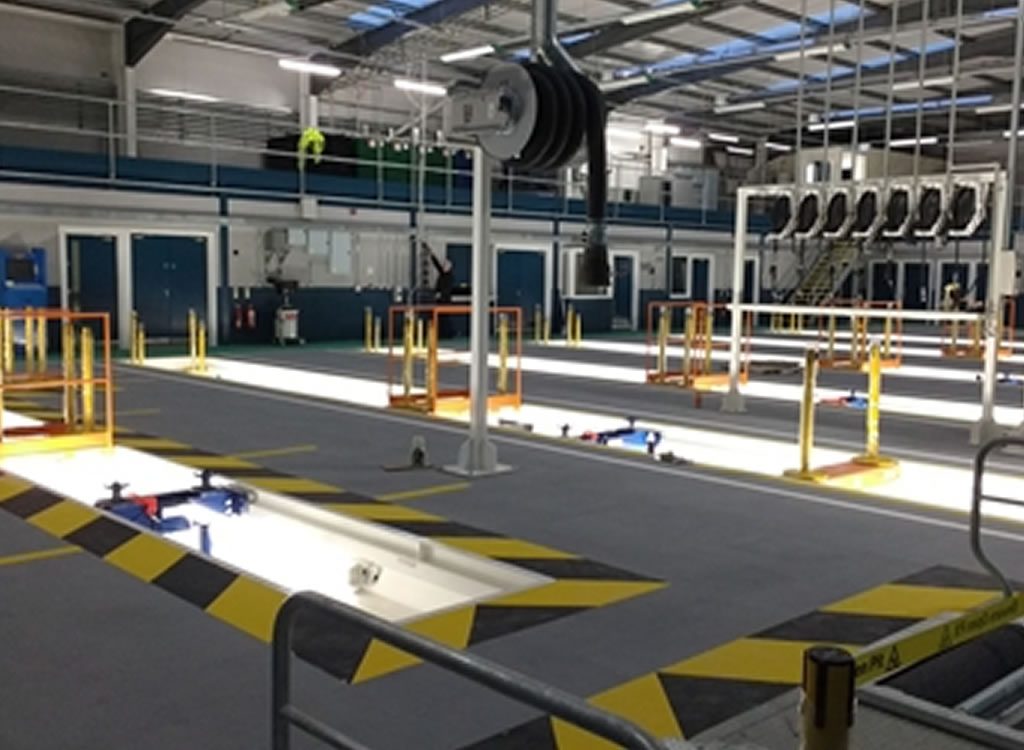 SUMMARY OF WORKS
The completed job saw us lay over 21,275km of cable including cabling to allow 192 solar panels on the workshop roof to feed power back to the National Grid. The new depot includes five bus pits, plus an ATF lane and 1 hard-standing area for bodywork and RTA repairs.