Health & Safety
Quality, safety and compliance are of paramount importance and are at the core of every job we undertake. Our H&S policy sets out clear and safe procedures ensuring the safety and well-being of our staff, subcontractors and clients. We constantly review our policies and procedures to maintain our exemplary health and safety record.
In-house, we employ a fully qualified and experienced H&S Advisor and, to ensure we are always in-step with any changes in legislation and to ensure we can provide expert guidance and critical support on any job, we also liaise with our designated NatWest Mentor.
Our H&S programme includes:
All engineers and staff work to the very latest standards of the IET Wiring Regulations, currently as the 18th Edition amended.
The Company is registered as full members with the National Inspection Council for Electrical Installation Contractors (NICEIC) and Part P Domestic Installers.
NICEIC carry out an annual assessment to ensure we remain competent and capable of meeting the relevant technical standards, codes of practice and rules of the schemes of which they are registered to.
To further comply with the NICEIC scheme, our Qualifying Supervisor oversees technical details of all certified installation work, further ensuring Company compliance.
As a highly qualified, skilled and experienced electrician, the Qualifying Supervisor supports the team of engineers, utilising his expert knowledge and an established skill base.
All electrical installation work that is required is completed with an NICEIC Certificate or report which is prepared electronically and emailed to the client for safe retention and recording.
The Company manages and maintains a Health and Safety Policy and relevant supporting literature and training modules in conjunction with NatWest Mentor. A dedicated NatWest Mentor is on hand to provide expert guidance and critical support when required.
Each Risk Assessment and Method Statement (RAMS) is prepared and compiled specifically to each job and is made available to the client via email.
All our engineers hold an ECS card or certificate to confirm that they have undertaken training and testing for basic and trade-specific Health and Safety knowledge.
All our engineers have attended annual asbestos awareness training and are certificated upon completion of the course.
We hold further specific permits and certificates enabling staff to carry out work with absolute safety.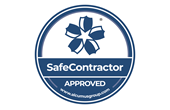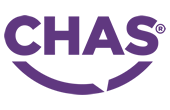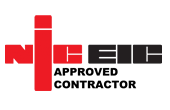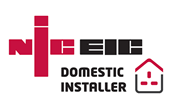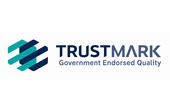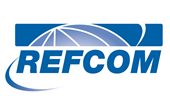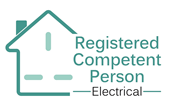 THE ENVIRONMENT
We recognise that all operational activities influence the local, regional and global environment and so we continually strive to adopt and deliver the best environmental and sustainable practises, without compromise. All our activities follow the Environmental Management System requirements to mirror, where possible, that of EMS: ISO 14001.
We hold an Environment Agency 'Certificate of Registration' under 'Waste Regulations 2011', certificate no. CB/DU74406. This permists Shield Electrical staff to remove and carry waste from sites or work premises when necessary.
Copies of our H&S Policy, Environmental Policy, Environment Agency Certificate of Registration, sample RAMS, insurance details, HS management flow chart, and qualifications of our designated NatWest Mentor are available upon request.
COVID-19
In response to the outbreak of COVID-19, we are following government guidance to ensure we remain COVID-19 secure throughout 2020. Our certificate is displayed below.