Case Study | Commercial | Electrical

In December 2017 we were appointed by Carberry Contract Services to deliver a high-spec electrical installation programme as part of the redevelopment of commercial premises into luxury apartments at Castle House. The completed works included 40 highly desirable studios and one and two-bedroom apartments, situated in Centre Square, High Wycombe.
At Shield Electrical we frequently work on projects along the M4 corridor and, no matter where the location, we are always committed to supporting the local economy, often employing the services of experienced local contractors, engineers and suppliers to help our team deliver a given project.
Our ability to be flexible and adapt, along with and a commitment to health & safety and quality assurance, means we are fully experienced and qualified to implement high-spec electrical installations with a proactive and efficient management of works.
PROJECT IMPLEMENTATION
In February 2018 we were contracted by Carberry to commence work on the project and, in preparation for the estimated 48 week timeline, the management team at Shield prepared a comprehensive 'Management of Works' programme that included:
A detailed Construction Phase Plan.
Risk and method statements prepared to ensure all Health and Safety preparations are made including any relevant asbestos R&D reports if applicable.
Resource planning to ensure the required qualified workforce is made available for the project including electricians, surveyors and an office-based support team.
Product sourcing plan with trusted local suppliers to ensure high-spec products are supplied within budget and on time.
Quality management process to ensure a schedule of regular onsite checks on works and materials.
A Quality Assurance Plan (QAP) identifies the strategy and controls currently employed by Shield to consistently deliver the products and service required by the client.
Communications plan with the Carberry Construction liaison team to ensure all projects requirements are being met, every step of the way.
Works schedule to ensure the job is completed and delivered on time.
"Shield Electrical has helped us delivery a number of high-spec projects, on time and on budget."
Michael Vaughan, Carberry Contract Services
Once work commenced, our team of engineers adhered to the strict control measures set during the planning phase and worked closely with Carberry Contract services to deliver the following:
Temporary festoon lighting and power circuits via 110v transformers to all floors and working areas
Power and lighting circuits to a Welfare Unit within Castle House
Internal and external lighting
General small power, mains and distribution
Smoke detection
Communal CCTV and access control
Electric heating
Mechanical ventilation
Lightening protection
BT/TV wiring and cabling
As always, our work adhered to the strict control measures set during the planning phase and our engineers completed the inspection, testing and commissioning to confirm all electrical installations met the required Part P and IET Wiring Regulations. Our site surveyor and health and safety adviser then completed the relevant spot checks to ensure all electrical works met quality standards and the required client specification.
Once as fitted documentation and certificates were issued, our team briefed Carberry Contract Services and their client regarding the electrical systems installed, and supplied a bespoke O&M handover pack for each flat type, for the benefit of incoming purchasers.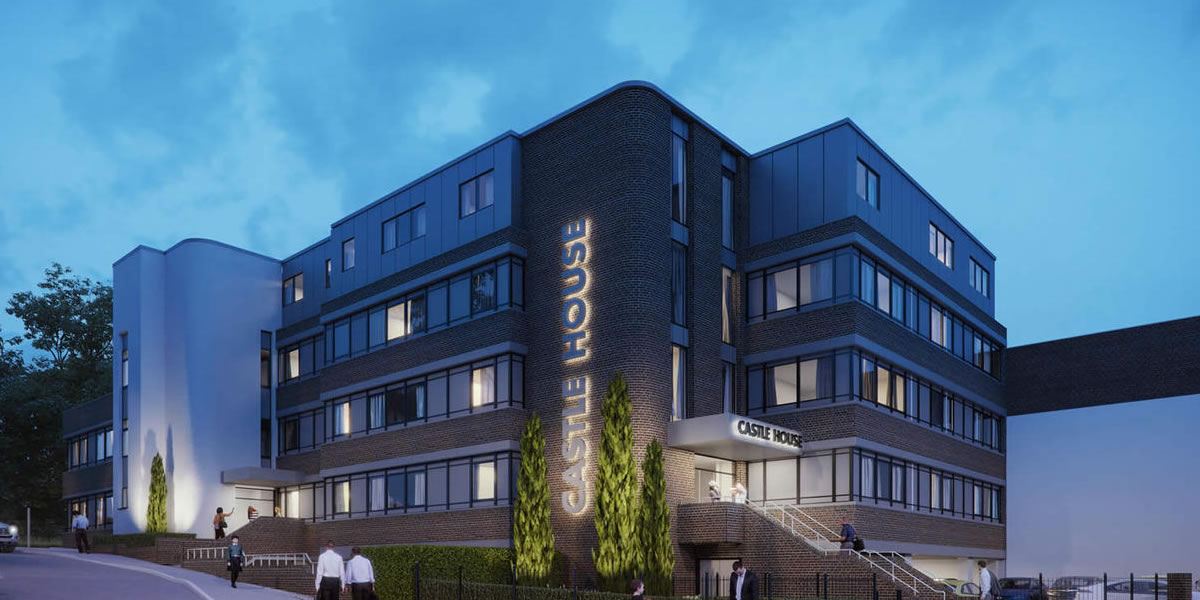 SUMMARY OF WORKS
During the project, our ability to adapt and offer solutions to problems saw us overcome last minute changes requested by the client. This included:
Extending all the conduit for lights and smoke detectors in the car park ceiling when insulation was retrospectively fitted.
Moving newly installed distribution boards and socket outlets within confined spaces to facilitate the re-positioning of immersion tanks onto shelves.
Creating a cause and effect safety program to allow smoke vents to temporarily work off the smoke alarm system whilst the remainder of the building was finished.
This project saw us deliver a full service solution including everything from design, installation and testing, to inspection and commissioning of all electrical works.
Our experienced team worked closely with Carberry to design a fully bespoke, cost effective solution tailored to the need of each individual flat and the communal area, ensuring both maximum value and a high-specification finish for the client.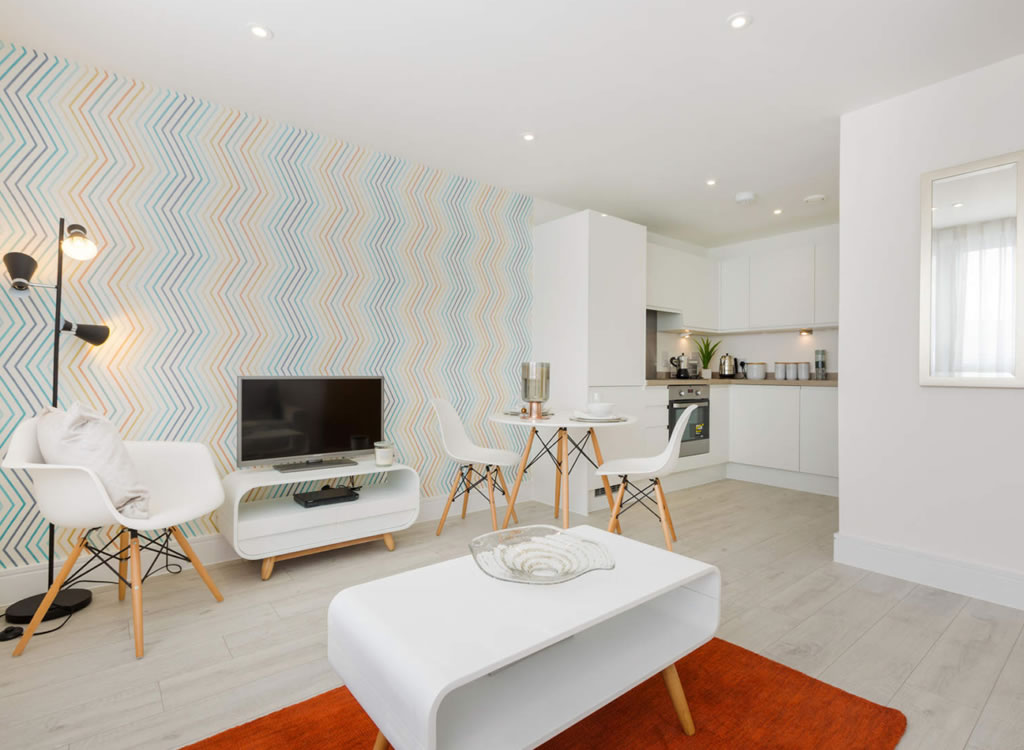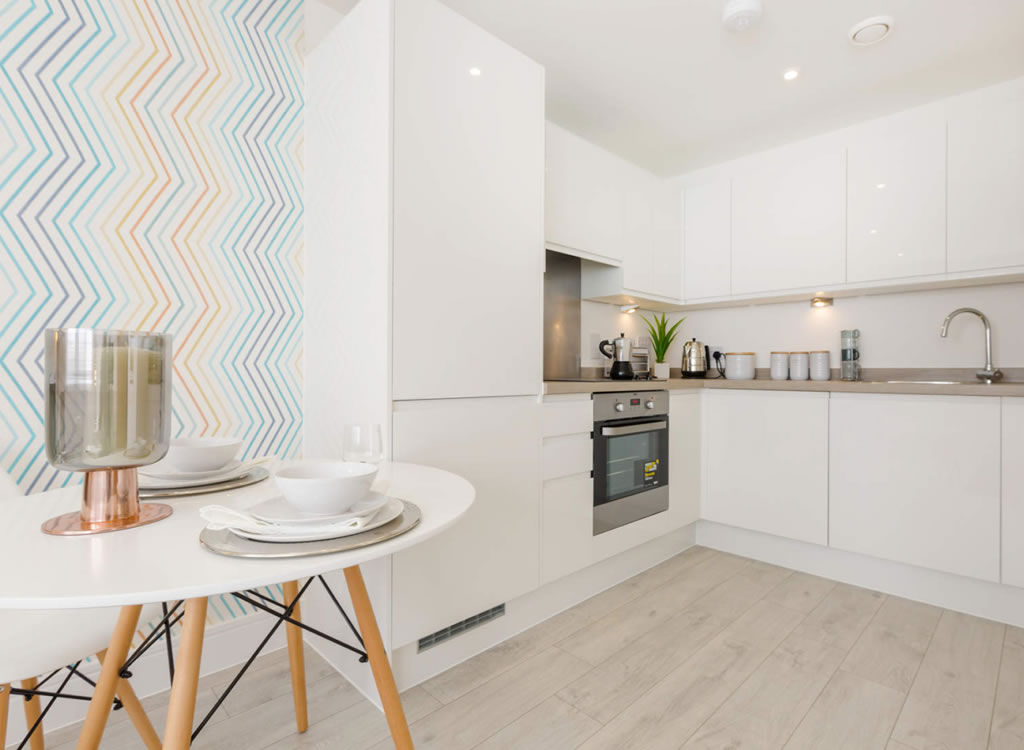 Photos by Inlandhomes.co.uk